GLO Hotel Kluuvi
GLO Hotel Kluuvi
Change page
GLO Hotel Kluuvi, Helsinki
GLO Hotel Kluuvi Helsinki is the perfect base for urban exploration, business travel and urban adventure. Located in the best spot in the Helsinki city center, GLO Kluuvi is a premium hotel with elegant meeting rooms
Be a GLOtrotter

GLOtrotter Kluuvi

When the Helsinki HQ has once again proven its worth, it's a good time to step into the pulse of the city.

Read more
Urban experience downtown Helsinki
Play video
More from GLO Hotel Kluuvi
A lifestyle hotel in the best spot in Helsinki
According to TripAdvisor, GLO Hotel Kluuvi is one of the most popular hotels in Helsinki and a perfect base for business travelers and holidaymakers alike. Whether our guests come from near or far, GLO lies close to all key transportation connections. It is just a few hundred meters from the central railway station, a stone's throw from the University of Helsinki metro station and close to taxis and trams. Getting around Helsinki couldn't be more comfortable or faster.
When staying at GLO Hotel Kluuvi, you are close to the best streets for shopping, as well as the finest entertainment, nightlife and tourist attractions in Helsinki. During the day, you can immerse yourself in the world of shopping, fashion, art and entertainment, then reward yourself in the evening by checking out the galleries in the area or by having a trendy drink at the most stylish cocktail bar and restaurant in town.
The future of meetings today at GLO Meets
GLO Meets represents a new way of thinking and doing things: the ultra modern technology, video walls and collaborative spaces are designed for highly effective meetings and successful events.
Read more
We will soon be opening our new restaurant The TRAY.
Coming soon...
We will soon be opening our new restaurant The TRAY.
The TRAY is a restaurant, where the urban city culture meets relaxed restaurant ambiance. You can explore international and coolest flavors served at the same tray.
The TRAY is about experiencing and sharing great food and joyful moments with friends.
Welcome to explore the new restaurant The TRAY in October!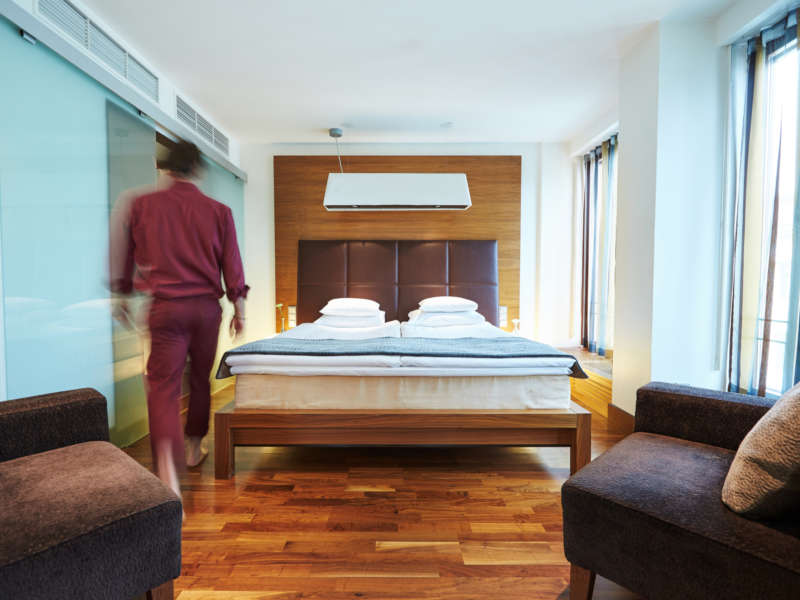 184 hotel rooms in five room categories
The functional standard rooms and suites with their services guarantee the most enjoyable stay in the city. Staying at GLO is more than just staying - it's a GLO experience!
Read more