Eat & Drink
GLO Hotels welcome you on an exciting journey to the flavors of the world in Helsinki city centre and Espoo.
Our menus feature a wide selection of delicious dishes served right to your table with a smile. Our versatile kitchens are well stocked with a variety of favorites to meet every need: from early breakfasts to late-night snacks.
The luxurious dining facilities of the GLO Hotels have something for everyone: from modern cosmopolitan to historical refinement. The TRAY provides a relaxed meeting venue in the heart of Helsinki – a place where you can gather at end of a working day to enjoy good vibes alone or with friends. In Espoo GLO Grill Kitchen welcomes you in the heart of shopping centre Sello.
Warmest of welcome to the GLO culinaristic adventure!
GLO HOTELS RESTAURANTS
GLO Grill Kitchen offers honest, high-quality and delicious grilled dishes. Recharge your batteries over a beautiful lunch or enjoy a full meal of the best seasonal ingredients. Your whole family is welcome! Grill Kitchen is also the tastiest location in Espoo for your lunch meetings.
GLO Grill Kitchen serves innovative grilled dishes all year round
Leppävaarankatu 1
02600 Espoo
+358 (0)9 5840 9445
grillkitchen@glohotels.fi

Book a table
This restaurant combines the best of cross kitchen and street food in an innovative way and takes its guests on an irresistible journey of flavour to the markets and alleyways of the world. The city's most popular lunch spot offers guaranteed atmosphere from morning to night.
Welcome to chill & share!
Kluuvikatu 4
00100 Helsinki
+358 (0)50 576 5792
thetray@thetray.fi
Book a table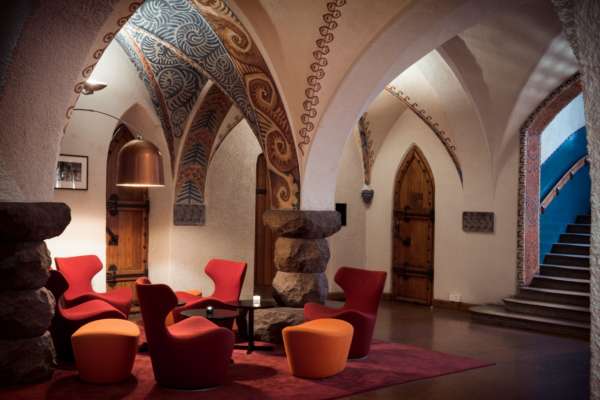 Located in the hotel's hundred-year-old Art Nouveau castle.

GLO Art Lounge Bar – your living room in a lively Design District. GLO Art Lounge Bar is ideal for casual drinks in the heart of Helsinki's most exciting design blocks. The bar is open everyday.
Welcome!
Lönnrotinkatu 29
00180 Helsinki
+358 9 5840 9712
Read more